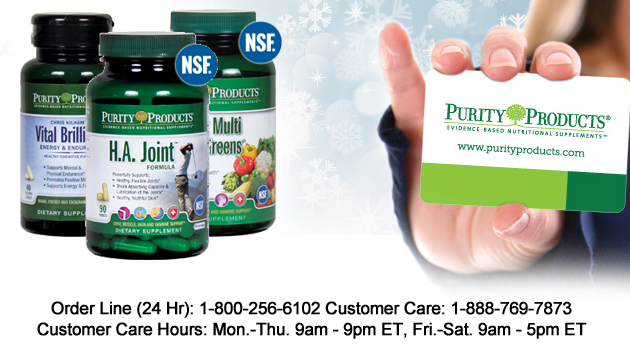 Purity Products is proud to debut our new logo which resends our commitment to natural science based nutritional products.
 Purity Products was founded in 1993 by current President and CEO Jahn Levin in Great Neck, NY. What started as a three person operation has blossomed into a thriving, nutritional and health products company, with well over one million customers. As Purity Products moved from Great Neck, to New Hyde Park, to Port Washington, over the following 15 years the company thrived, and our dedication to evidence based nutraceuticals has grown.
Now in our new headquarters in Plainview, New York in April since 2006, we have made greater commitments to technology and dedicated even more resources to serving our customers even better. Our Panel of Advisors help formulate our flagship nutritional formulas, which include our Perfect Multi Formulas, HA Formulas, Evoxin CG, Organic Super Reds, Pharmaceutical Grade Fish Oils and more. In the spirit of keeping the world healthier, Purity is proud to have launched our Green initiative. Visit our environment page to learn more.
With a broader line of evidence based supplements, highly trained customer care department and more advanced shipping facilities, Purity looks forward to being your source for science based nutraceuticals. Our goal is to create the very satisfied customer and to exceed your expectations in every facet of business we conduct with our valued customers.
Show Times Vary Throughout the Weekend