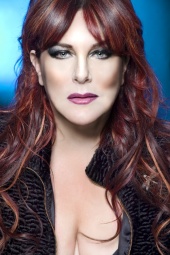 The Body Politic Radio Show Journalist and host Suzanne Marcus Fletcher discusses with expert guests the scourge of substance abuse addiction in this country which is a $524 billion dollar business.  For any one who has a been touched by addiction in any capacity, these shows will offer options and hope on where to go and how to find help from some of the best rehabilitation experts in the field.
www.thebodypoliticradioshow.com
Bio:
Suzanne Marcus-Fletcher is an internationally acclaimed print and broadcast journalist, creator and host of the popular iTunes podcast: "The Body Politic" – Click Here
The Body Politic is a sponsored show by established businesses and U.S. corporations. Fletcher's provocative, call-in show features the world's foremost leaders and pioneers in the exploration of social issues and gender politics.
She advocates for those without a social or political voice. From the outset, Fletcher has covered a vast array of social issues from domestic violence to child runaways, from juvenile homicide to child prostitution. Fletcher has covered controversial issues facing disenfranchised women and children since 2001. She is currently doing an in-depth, investigative, series on mental health disorders and addiction with the nation's leading rehabilitation centers and therapists. Fletcher is best known for her award-winning work on "children and women at risk."
A graduate of New York University, and a Vanderbilt Media Fellow in Domestic Violence, Fletcher micro-blogs daily to a growing Twitter following of more than 215,000 people of highly diverse ages and cultural backgrounds. In addition to KABC Radio Sundays at 8:00 PM the Body Politic can be heard daily on iTunes and Blog Talk Radio. For breaking news on global social issue advocacy, Fletcher can be found on Twitter @politicbody and numerous RSS news feeds. Fletcher is a rising non-fiction author and public speaker.