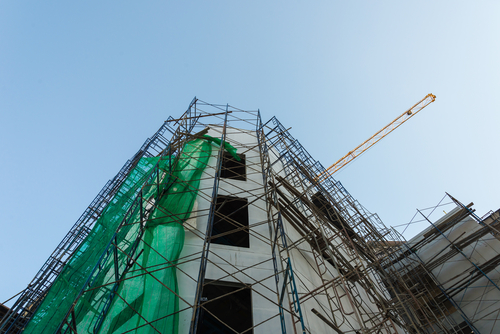 LOS ANGELES (CNS) – The Los Angeles garment industry is a dirty, dangerous and unhealthy place for workers, according to a new report published today by the UCLA Labor Center. The "Dirty Threads, Dangerous Factories: Health and Safety in Los Angeles' Fashion Industry" report — produced in collaboration with the Garment Worker Center and UCLA Labor Occupational Safety and Health Program — many of Los Angeles' garment factories are dusty, hot, poorly ventilated, have blocked exits and workers often suffer health problems as a result.
The report recommends new standards to help protect the city's garment workers, including putting an end to the piece-rate system that many factories use to motivate workers by paying them per unit produced. The piece-rate system "is the reason many of the workers I've met have incurred injuries and also wage hour violations," said Zacil Pech, report co- author and health and safety organizer at the Garment Worker Center. The report was based on 307 surveys with garment workers and several focus group discussions in 2015.
"On average, I would work for about 11-12 hours sitting down with my sight heavily focused on the jeans. The chairs we used for work were your typical fold up metal ones and because of the way the jean pockets were stitched on, we would sit pretty crooked to produce clothes faster. I'm 100 percent certain this is why my body is messed up," said Reynaldo Leal, a garment employee who has filed a workers compensation case.
Among the report's findings are: — 72 percent of respondents stated that their workplaces were brimming with dust; — 60 percent reported that excessive heat and dust accumulation was due to poor ventilation that rendered it difficult to work, and even to breathe; — 42 percent reported that exits and doors in their shops were regularly blocked; — 47 percent observed that workplace bathrooms were soiled and unmaintained; — 42 percent of the garment workers surveyed had seen rats and mice in the factories where they sew. The Los Angeles County Department of Public Health did not respond to a request to comment. Capt. David Curry, a public information officer with the Los Angeles Fire Department, said he could not immediately comment on if the garment industry has a high level of violations for blocked exits and doors.
"We get inside the businesses on a regular basis. If we find these conditions we immediately ask them to stop. And it's not like we give them a notice to stop, they must immediately cease and desist," Curry said. "And if they don't it could lead to criminal charges."
CNS-12-08-2016 16:57