Stan Katzer, Executive Producer/Host
Bored of the same tired talk radio format?  Well hang on to your hats and fasten your seat belts and make room forStan Katzer with his team of experts and guest co hosts.  Stan, Bronx Boy and former successful Entertainment Business Executive has the sense of humor and serious side that make  "So, What's Your Problem" a huge audience hit!  Our experts are all the best and brightest in their field!
Guest professionals and listeners alike are having a blast with this fun and informative show.  Join us each week for "SO WHAT'S YOUR PROBLEM" where we offer intelligent advice and have a laugh along the way!!
---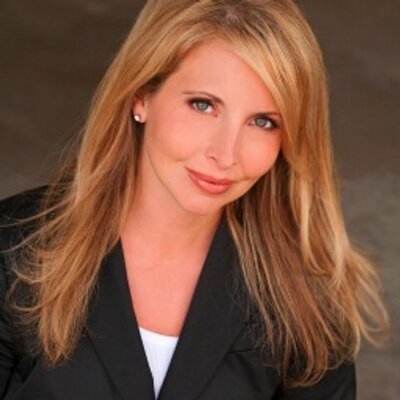 Kristin Herold has had a very successful career as a journalist interviewing every major celebrity including Michael Douglas, Channing Tatum, Robert DeNiro, Nicole Kidman and many others on red carpets from Golden Globes to one on one interviews. She was also a part of creating and anchoring an Emmy Nominated Morning Show for a major Fox affiliate, she was responsible for producing and writing the morning show and bringing in local people of interest.
She has had the opportunity to cover many events from Music Awards to Sporting events to intimate events such as Tony Bennett's birthday party.
In addition, she also works as a personal trainer for The Perfect Workout, so she's an avid fitness guru and an expert on nutrition.
Kristin holds a BA from The Ohio State University and Post-Graduate work in Journalism and TV Production from UCLA.
---
James E. Silverstein
Seasoned Criminal Defense Attorney James E. Silverstein has been Criminal Defense Attorney his entire career. Mr. Silverstein's practice is geared solely towards the representation of people who are being investigated for, or charged with alleged crimes, in all stages of State and Federal criminal proceedings. This includes trials, preliminary hearings, contested motions, post-conviction relief, and appeals. Mr. Silverstein's calendar is among the busiest in Los Angeles County. On any given day, he and his staff travel throughout the County, at times appearing in a dozen or more courtrooms. Mr. Silverstein also appears in neighboring counties and states.
James E. Silverstein was born in Beverly Hills, California, and has lived in Southern California for almost 40 years. His career mission is to help people in need; those who feel oppressed and powerless because of the powerful and long reach of the Government. James was a Dean's List student in College, and then graduated with a Juris Doctorate cum laude in law school.
Today, James E. Silverstein is very passionate about protecting his Clients and their rights. He represents people from all walks of life, including both high profile and low profile individuals. Mr. Silverstein has represented numerous police officers and their family members, medical doctors, and even fellow attorneys who have been accused of crimes. He has also represented several celebrities, and is a regular celebrity legal analyst for various media outlets, including the HollywoodLife.com website
---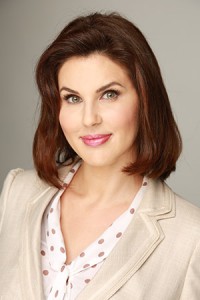 Dr. Liana Georgoulis
Dr. Liana Georgoulis is a licensed clinical psychologist who practices in Southern California. She completed her undergraduate degree in Psychology from University of California Los Angeles, and received both her Master's degree and doctorate in Clinical Psychology from Pepperdine University.
Dr Liana's diverse clinical experiences over the years treating individuals with a variety of issues (addiction, dementia, traumatic brain injuries, veterans, trauma, the homeless, foster care youth, and patients in her private practice) have inspired her to help as many people as possible by providing them with the awareness, understanding, and skills necessary to have healthier and more fulfilled lives and relationships.
Dr. Liana currently works with adolescents, adults, and couples in private practice specializing in mood and anxiety disorders, self-esteem issues, communication skills and relationship problems.
---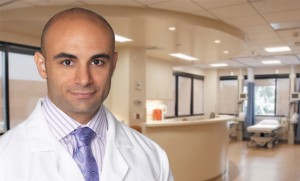 Hooman M. Melamed,  M.D. FAAOS 
Board-certified Hooman M. Melamed, M.D. FAAOS, is one of the nation's leading spine surgeons who has gained an international reputation for helping patients with back and neck conditions regain active, pain-free lives. He and his patients have been featured in media nationwide including appearances on "Dr. Oz," "The Doctors," "Steve Harvey Show," and various local newscasts and newspapers. Dr. Melamed specializes in minimally invasive spinal surgery and treats a wide range of conditions including herniated discs, complex cervical and Lumbar spine disorders, cervical and lumbar stenosis and scoliosis (abnormal curvature of the spine). He recently was named director of Scoliosis at Marina del Rey Hospital, is a member of Scoliosis Research Society, Fellow of the American Academy of Orthopaedic Surgeons and adjunct assistant professor of orthopaedic surgery at Touro Univeristy Medical Center. He formed his own nonprofit, Back To You, to extend free care to those who do not have the financial means for treatment. In addition, he was inducted into the "Leading Physicians in the World," a distinction earned after a thorough vetting process, in which he was cited for his "extraordinary surgical skill and excellent outcomes."
TV: Melamed has shared his expertise as a guest on "The Doctors," "Dr. Oz," "Steve Harvey Show," ABC News and many other media outlets
---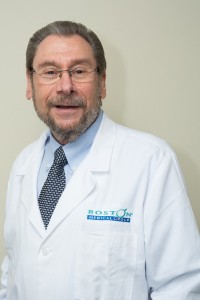 Dr. Robert Shaw 
Board-Certified Urologist
http://www.bostonmedicalgroup.com
Dr. Robert Shaw was born and raised in the Bronx, New York, where he attended the Bronx High School of Science, Hunter College, and Albert Einstein College of Medicine, where he obtained his medical degree. In 1962 he moved to California for his medical internship at UCLA and Wadsworth V.A. Hospital. It was at that time that he met his wife-to-be, Barbara.
They were married three months after they met and recently celebrated their 51st wedding anniversary. He never did return to New York, except for one year of Surgical Residency training. He is a board-certified urologist who has practiced in the Los Angeles and Beverly Hills area since 1968, and has been on the staffs of Cedars-Sinai Medical Center and Olympia Hospital Medical Center since that time. While in private practice, he focused on Men's Health issues, which is now his primary interest as a member of the Boston Medical Group.
---
Matthew's practice is devoted exclusively to family law. As a result, he has handled a large volume of family law cases in matters such as divorce (including the issues of child support, spousal support, child custody, legal separation, attorney's fees, division of property, valuation of complex business interests, enforcement of Court orders, etc.), paternity matters, palimony (Marvin v. Marvin) civil litigation claims, and post-judgment family law issues. He has also drafted, negotiated, defended, and sought to set aside prenuptial agreements, postnuptial agreements, and cohabitation (Marvin v. Marvin) agreements.Matthew is equally as comfortable litigating a case to its completion as he is negotiating a settlement agreement. He implements a tactful approach to all of his cases with an aim towards achieving the best possible result for each client. His particular knowledge in the areas of Family Law, Finance, and Accounting provides him with a skill set that makes him uniquely qualified to handle high-asset and financially complex family law matters.
When he is not handling family law matters, he enjoys taking his two children to Disneyland, playing basketball in the Landau Lawyer's League, or being a dedicated fan to
his beloved Los Angeles Lakers and Dodgers