Mayor Mike Posey says the city of Huntington Beach has been following the news of cities standing up to Sacramento in their rejection of Senate Bill 54 and he too is looking for ways around the law.
The Orange County city of Los Alamitos earlier this month passed an ordinance exempting itself from the California Values Act.
"I think that you'll see other cities, hopefully not just only in Orange County but across the state, really take another look at what Sacramento is doing in really trying to centralize control in Sacramento – rather than leave it to the cities and counties to decide what's best for their residents."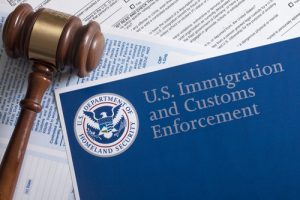 At next Monday's city council meeting, Posey said he is going to direct the city attorney to explore their options – whether it be passing an ordinance to "opt-out" of the law that limits cooperation between local agencies and federal immigration or by joining U.S. Attorney General Jeff Sessions' lawsuit against the state.
This announcement comes after the Orange County Board of Supervisors voted to join Sessions' lawsuit to challenge the state's three new sanctuary state laws.
Mayor Posey says he's expecting a large turnout at the next city council meeting.
James Rojas
Field Reporter
TalkRadio 790 KABC