LA District Attorney Declines To Prosecute Chappelle Attacker
(Los Angeles, CA) — The Los Angeles County District Attorney is declining to prosecute the man who allegedly attacked comedian Dave Chappelle. D-A George Gascon will not file any criminal charges. He's instead sending the case to the L-A City Attorney for possible misdemeanor charges.
This action–or inaction–comes as the recalldageorgegascon.com committee hit 400,000 signatures. The group sent this press release: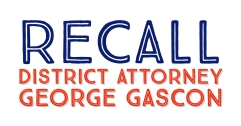 FOR IMMEDIATE RELEASE Thursday, May 5, 2022
Gascon Recall Eclipses 400,000 Signatures Collected as of May 1, $6 Million Raised   (LOS ANGELES, CA) – Today, the Recall DA George Gascon campaign announced it has collected over 400,000 signatures as of May 1st, with thousands more being turned in daily.  The recall campaign has now raised over $6 million to support the effort.   To get the recall on the ballot, the campaign must collect 566,857 signatures from registered Los Angeles County voters (10% of the total current registered voters). The deadline for submission to the Registrar is July 6, 2022.    "We are starting to see light at the end of the tunnel – there is a legitimate pathway to qualifying the recall by the July 6th deadline if we do not let up.  In addition to paid and volunteer signature gathering, the recall is preparing to mail out petitions with pre-paid return envelopes to targeted Los Angeles County voters.  This is the make-or-break phase of the recall, and if we can pull off this monumental task, Gascon will be voted out in a landslide." – The Recall DA George Gascon Campaign   The announcement comes on the heels of the Recall campaign's participation in National Victims' Rights Week, which included signature gathering events and community outreach, as well as Super Saturday signing events across the county.    The recall effort continues to build bi-partisan support throughout Los Angeles communities.  Supporters include victims' rights advocates, current and former law enforcement officials, and Los Angeles County residents.  34 cities (and counting) in Los Angeles County have issued votes of no confidence in Gascon.  98% of Gascon's own line prosecutors support the recall, along with Los Angeles police and sheriffs.    Visit https://www.recalldageorgegascon.com/recall-petition/ to download or request a recall petition.   ###   Paid for by the Committee to Support the Recall of District Attorney George Gascon
The suspect is behind bars after tackling the comedian on Tuesday night. The man was reportedly armed with a knife. Twenty-three-year-old Isaiah Lee was booked for suspicion of assault with a deadly weapon. The D-A's office says that while criminal conduct occurred, they believe it "did not constitute felony conduct." It comes at a time when Gascon is facing a recall effort for not prosecuting many high-profile cases. The recall website is recalldageorgegascon.com.