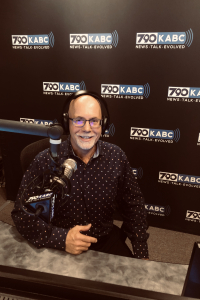 Steven  Unruh  MDiv., LMFT,  is the Host of '' Understanding Your  World''.  The weekly broadcast finds solutions for the 'complexities of our lives'.  It covers topics from addictions and personality traits to parenting and intimacy.
Steven comes with 3 decades of licensed experience. 
He has two graduate degrees, a Masters of Divinity and a Masters in Psychology.  Steven is the owner of UNRUH  Mediation.  His training in mediation comes through the City Attorney's Office of Los Angeles.  
His main GOAL  through this broadcast is to EMPOWER  individuals , helping them find  their true STRENGTH and therefore achieve more SUCCESS in their relationships.  
Steven is the father of 3 adult young men. He enjoys hiking, fishing, running, reading and Sudoku.